The American Society of Digestive Disease Interventions is an international organization of physicians and allied health professionals who are dedicated to the management of diseases of the digestive disease organs, particularly with minimally invasive image-guided methods. The ASDDI is a nonprofit 501(c)(3) scientific organization dedicated towards the enhancement of interdisciplinary collaboration and creation of educational forums that disseminate knowledge and expertise on a wide range of disease processes. Our ultimate goal is to optimize health care for patients with these disease processes.
---
Baljendra Kapoor, M.D.
President
FSIR, FCIRSE
Associate Professor of Radiology
Cleveland Clinic | Cleveland, OH
Charles Kim M.D.
Vice President
FSIR
Associate Professor Division Chief, Interventional Radiology
Duke University Medical Center | Durham, NC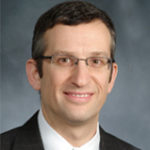 David C. Madoff, M.D.
Secretary
FSIR, FACR
Professor of Radiology, Vice Chairman for Academic Affairs
Weill Cornell Medicine | New York, NY
Ronald S. Arellano, M.D.
Treasurer
FSIR, FACR
Associate Professor of Radiology
Massachusetts General Hospital | Boston, MA
Nicholas Fidelman, M.D.
Counselor-at-Large
Associate Professor of Radiology
University of San Francisco Medical Center | San Francisco, CA
Suvranu Ganguli M.D.
Counselor-at-Large
FSIR
Assistant Professor, Associate Chief of Interventional Radiology
Massachusetts General Hospital | Boston, MA